End The Violence.
So fucked up. End The Violence Prayers out to those who were injured and killed in Boston. 
My Team.
My Team.
@ericwareheim #BeachHouse
15 tags
#DONATE: #TeamMisu
The emergeny pacemaker surgery saved our cat Misu's life, please help us with some of the expenses of his surgery and his aftercare with your kind donation:  Donate: @YouCaring  Our very sweet and loving cat Misu became unusually lethargic and his body temp was cold. We took him to our local vet where he was diagnosed with 3rd degree AV block (which is rare in cats). This makes his heart...
Healing #TeamMisu
Thank you to everyone from all my heart who has donated money to us to help save our cat. Without it there is a good chance he would not have made it past Sunday. He is currently doing better. He is healing from the surgery and is in a 24hr veterinarian hospital in NJ. The last four days have felt more like a week and all our focus has been dedicated to keeping him going. This procedure he got...
All Day Evrry Day: #HarlemShake
#MayItNevaEnd This next one melts my face. Best believe we have one in the works.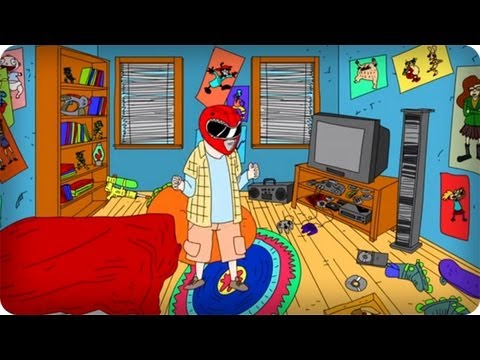 Making Deals Zine Episode 3: Guest Host - Weird...
makingdealszine: Last night I sat down with Weird Luke. Born and raised in Gowanus Brooklyn, he doesn't hold back as he weighs in on why people with bikes suck, Mad Max versus Ryan Gosling, and dead dolphins. All while he plays the music he likes. Listen in! Making Deals Zine Episode 3: Guest Host - Weird Luke by Making Deals Zine Radio on Mixcloud Thank you Deejay Intel for helping us...
Possibly Final #ImageHeavy: American Psycho
After a few years of this and the last couple of #ImageHeavy updates it looks like because of our busier scheduley on this end our blog's current updates will probably continue to be sporadic at best. Thanks for staying in tuned anyway internetspeople and for now here's a #ImageHeavy of all the images we liked dat sprung up on the world vibe web that we've been having on ICE.  ...
Making Deals Zine Radio episode 2: a podcast...
New Year Motivation: Goin Into 2013 Like Rick Rude
Morning Transcendental Motivation
There's a lot of chatter that the world will end today. Because apparently nature has a set date for it? I personally believe that nature is too cold and chaotic to set a date.  When I was younger and my friends and I sat around and smoked pot, no one used to talk about 2012 (except me and my hippie friends) and when we spoke about it, it was more of a global consciousness/transcendence...
MidNight Marauders: ASOS Black X Puma - Os...
As graffiti media continues to move into the mainstream, online videos documenting graffiti artists get better and better. New videos seem to come out daily from writers with industry sponsors like POSE & Crew for LRG  to the uber slick Crack & Shine videos for Vans. It's evident the new formula for companies to look and market "street" is here, in video. Get some...
Way To Go Colorado! #LegalizedIt
Well now I know where I'm vakaying at. #Colorado  @weBUDyou 
Morning Motivation: Won't Get Fooled Again
Now we just gotta worry about Congress blocking Obama for another two years.  #CongratsObama #Congress #WorkToDo
ART EVENT-SUPPORT: #SANDYRELIEF
Making Deals Zine and Trumbull Studio presents: RELIEF: Silent Art Auction & Raffle Benefit to support New York Residents Affected by Tropical Storm Sandy Friday, November 9th, 2012 Silent Auction & Raffle begins at 6 pm - Final Drawing at 9:30 pm @ Trumbull Studio, 143 Roebling St, 3rd Floor, Brooklyn, NY Event Page: RELIEF  A huge group of established and emerging urban...
Image Heavy: I Hurrycan't
In light of current events Image Heavy has become less important to update. But also being lucky and having internet access and power I think it's timely that I put out some of the favorite images I had time to catch up on this week from Internets.  See the last #IMAGEHEAVY: Here
All Day Motivation: Feeling Good
Opening up the windows, air feels great, it's a nice day out and the city seems like it's on it's road to recovery. Continue to check MDZ for updates: HERE
Video: Hurricane Sandy On Bike
As we enter into day 4 of recovery in NYC, here is the best video footage I've seen so far that gives the full feeling of what's been going down in NYC.
RIP Legend Tracy168.
Hands down terrible day for NYC.  Rest In Paradise. 
Extreme Weather Climate Change: HURRICANE SANDY
Prayers with all those currently being effected and those that have already been hit by this crazy storm. RIP to the 69 people who's lives have already been taken. Be safe out there people. For more updates please go here: MakingDeals
5 tags
Video: Hurricanes in NYC Becoming a Reg.
Here's some footage I took while joyriding through a empty NYC from the morning after last years hurricane Irene.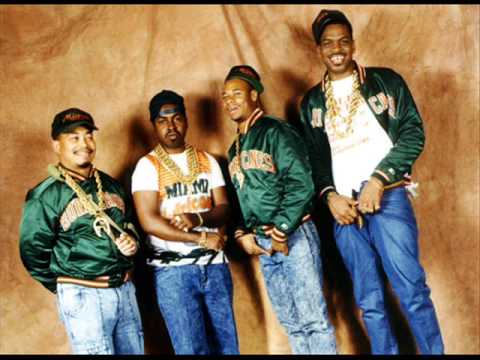 Interview: Mike Ion on Documenting Graffiti & His...
Up until about five years ago, I couldn't take a photo of a person to save my life. I'd chop off people's heads or the photos would come out blurry. But if there was one thing I could always do, it was take a photo of graffiti.  I would steal disposable cameras so that I could get a flick of that Erie fill on that station in the Loop or that incredible Kept rooftop when he...
Art Event Not To Be Missed: #GoodbyeHello...
Date: Friday, October 19th, 2012 7- 10 pm Location: Trumbull Gallery 143 Roebling Street Brooklyn, NY 11211 Carnage presents, "Goodbye Hello", the first solo show of New York City street photographer Mike Ion at Trumbull Gallery in Brooklyn, NY on Friday, October 19th, 2012. A photographer who artfully shows the NYC graffiti environment in its natural urban contexts, from the city's gritty...
Midnight Marauder: How Was Your Weekend?
Not To Be Missed Art Event Tonight: Welcome To...
Welcome To Goonswood Goons and Maxwell Colette Gallery invite you to to join us on Friday, October 5th between 6pm and 10pm for the opening of 'Welcome To Goonswood', a solo show of new work from Goons. "Goonswood is a secret city just beyond the sight of eyes. It is a place where anything is possible. All the colors are brighter, all the shapes are richer and everything is bigger....
Morning Motivation: Product Placement
djshadow x Cut_Chemist Via: fotoflowchicago
All Day Motivation: #NastyNastyCrew!
One of the best things about participating in the #NYABF was meeting so many different artists and self published independent thinkers from around the world. We were so lucky to have a table next to the adorable Italian couple Valentina Venturi and Emiliano Biondelli who run the art brand NastyNasty© a.k.a. Blisterzine!   It was so inspiring to meet them, and we ended up hanging out last night...
AfterHours: KC Ortiz and Fam
Today's Motivation: SPOEK MATHAMBO
Via: @fotoflowchicago
Morning Motivation: The Delfonics
Chicago Art Event Not To Be Missed-Tonight! ...
A very old and dear friend of mine FONZO RGS is curating and participating in a monumental show tonight in Chicago. FONZO was kind enough to take some time out of his busy schedule to reminisce and fill me in on the details of the upcoming art show he's organizing featuring some of Chicago's most talented graffiti artists. What's up FZ, what is your involvment in this...
Midnight Marauder: The PSYning
Yes.